Is there turmoil in the 'Puzzle Palace' for Chief Hyatt?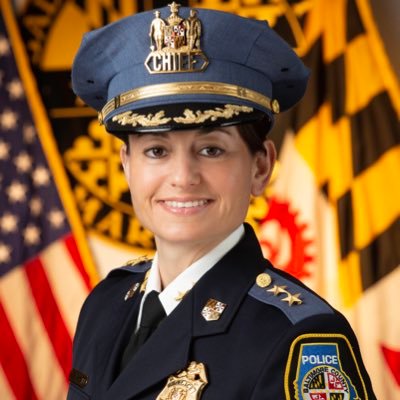 We call them like we see them, folks. Always have, always will.
When Melissa Hyatt was announced as County Executive Johnny O's choice as Baltimore County Police Chief last year, there was a promise of change. The first woman to lead the department, Chief Hyatt was touted as someone who would "rebuild relationships between our police and our communities."
Since then, the Chief has certainly seen plenty of change:
Somehow, we don't think those are the types of changes Chief Hyatt was envisioning when she smiled for the camera during that opening press conference.
We fully support our brothers and sisters who are part of the thin blue line, but we just can't ignore the issues that clearly start at the top and work their way down through the department.
We've been told that we've ruffled some feathers high up in the nest for what we've written in the past. And our contentious relationship with members of the department will continue because we are more interested in publishing the truth than kissing the behinds of those in charge.
We continue to battle for information that should be available to every citizen in the county. Recent email exchanges with Sgt. Vickie Warehime, Director of the Public Affairs Section, and PIO Jennifer Z. Peach were much less than cordial.
In fact, we were flat out told to file a PIA request to get information, and we were forwarded email replies that surprisingly never reached our inbox.
We had hoped for change when Chief Hyatt joined the department. We hoped that the transparency promised by Johnny O would filter down and make it easier for us to get, and report on, the truth.
Instead, the situation within Baltimore County and its police department continues to deteriorate, and we're left fighting tooth and nail to get the simplest of answers.
The old idiom seems to be correct: The more things change, the more they stay the same.
For those wishing to comment, please use The Baltimore Post Facebook Page. CLICK HERE