Will Johnny O's latest pledge of transparency be yet another hollow promise?
To (sort of) use the words of a former pop idol, "Oops, he did it again…"
In the latest attempt to make people think he's following through on his campaign promises, Baltimore County Executive Johnny Olszewski is now offering an online tool that will give users a detailed view of County expenditures.
The headline for the press release states that this move is being done as his "latest effort to promote transparency."
But can we actually expect transparency from our county executive and his administration?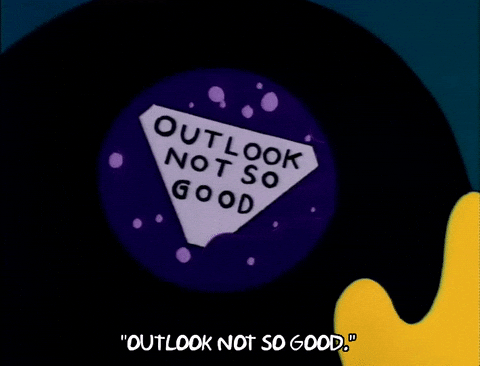 Folks, the Magic 8 Ball doesn't lie.
Frankly, we've heard this all before, and we're beginning to feel like the townspeople in "The Boy Who Cried Wolf."
Simply put, we're not buying it.
We have published many articles about Johnny O's complete lack of transparency, despite what he promised on the campaign trail.
When it comes to questions we have asked on a number of topics ranging from cover-ups to cronyism and everything in between, our county executive has been as transparent as mud.
And we have no doubt that his latest effort to 'be transparent' (i.e., pull the wool over people's eyes) will yet again fall flatter than silly putty dropped from the top of the Sears Tower.
The "Open Checkbook" site is nothing more than a smoke screen, folks. Even with our rudimentary knowledge of websites, we're pretty sure that the only data that will appear online is the data that is fed into the site. It's not like the county's budget and expense systems will deliver 100% of the information without anyone checking or approving the numbers.
You can choose to accept Johnny O's words at face value, but we're sticking with the "we'll believe it when we see it" idea. Just watch—the system will break down, or will spit out numbers that Johnny O will disavow as an error, or will paint a rosy picture that will eventually be proven false when someone does some digging.
Someone should have told our county executive to never make promises he can't keep. But if he's willing to keep digging the hole deeper, we're happy to stand by and watch … and report on the new depths to which he sinks.
For those wishing to comment, please use The Baltimore Post Facebook Page. CLICK HERE