Videos show the Democratic Party is full of…
The Democrats keep reminding us that they are firmly in control in Washington.
Their majority, however slim, in both the Senate and the House of Representatives assures that they can push through any legislation they want, especially if they succeed in banning the filibuster.
And their puppet still spends a few moments in the Oval Office every day getting his strings pulled by the real 'vice' president.
But are these really the people we want leading us?
There is a growing amount of video evidence that shows the total incompetence of the Democratic leadership, not that the liberals and lamestream media will admit any of that.
Take, for instance, the embarrassing moments displayed by Rep. Jerry Nadler, chairman of the House Judiciary Committee and a major power player within the Democratic Party.
First, we see Mr. Nadler seemingly lose control of his bowels during a news conference:
Then, we have Mr. Nadler either asleep or passed out during another news conference:
Folks, you've got to ask yourself a question here: Is this really someone we want making decisions about what happens in this nation?
Meanwhile, over in the Kamala Harris with Joe Biden administration, time is growing shorter until the 'VP' kicks the dementia patient out of the Oval Office.
The video evidence that Biden has Parkinson's disease continues to pile up:
The liberal left have all kinds of excuses to offer about these incidents, from 'the wind was too strong and pushed Biden over' to 'Biden's foot hasn't healed properly from when he broke it months ago.'
All of that is bunk. As we've said, "It takes one to know one."
Folks, the simple truth is the Democrats are full of s**t and continue to break their promises left and right. No $2,000 stimulus checks, fracking banned, pipelines canceled, jobs lost, and now taxes getting raised to pay for pork pet projects.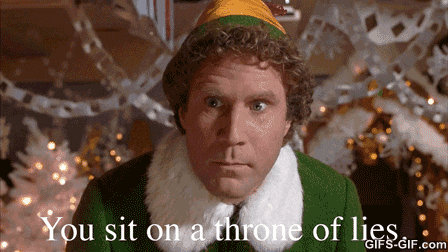 We warned that this was going to happen, and now we get to say, "We told you so."
The only question is will the voters actually listen the next time they go to the polls for the midterm elections?
We certainly hope so, or this once-great nation is surely doomed.
For those wishing to comment, please use The Baltimore Post Facebook Page. CLICK HERE