Johnny O: If you can't read this, you can't ask for food
County Executive Johnny O is showing everyone that he is as inclusive as he is transparent.
We have two prime examples, folks.
First, the county's announcement about the new online portal for senior citizens to request food assistance.
Here's the kicker:
To register online, residents will need to provide a phone number, which becomes their unique account ID, and an email address. Individuals will then receive a confirmation of their appointment via email or by text message.
That's great … if you're a senior who is good with technology. And while studies show that 70% of seniors use the internet in some way, that statistically leaves out 30%.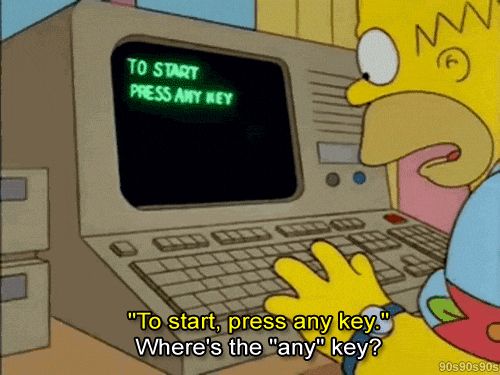 But those are national statistics, folks. Who knows what the local internet and text message adoption is among seniors. Ask yourself, "Do I know someone 60 or older who doesn't use a computer or smartphone?" If the answer is yes, then you know someone who will be unable to request assistance.
In other words, as our headline showed, only people who are able to read this column (or any of the other wonderful pieces featured on The Baltimore Post site) can use Johnny O's portal. That means only those who can afford the technology can register.
Real inclusive, isn't it?
Once again, 'Commie Johnny' acts concerned for everyone's welfare, but the execution of the idea shows otherwise.
This blends with another example of the county's continued exclusion, particularly when it comes to the recent online town hall meetings about the county budget. (We covered one such meeting here.) It seemed odd to us that the main way for anyone to participate was to have a Facebook or YouTube account, since those were the only ways you could ask questions.
Again, there are plenty of people who don't want a Facebook or Google account, or simply don't have access to the technology to get one.
https://media.giphy.com/media/26BGIqWh2R1fi6JDa/giphy.gif
https://media.giphy.com/media/26BGIqWh2R1fi6JDa/giphy.gif
https://media.giphy.com/media/26BGIqWh2R1fi6JDa/giphy.gif
https://media.giphy.com/media/26BGIqWh2R1fi6JDa/giphy.gif
https://media.giphy.com/media/26BGIqWh2R1fi6JDa/giphy.gif
https://media.giphy.com/media/26BGIqWh2R1fi6JDa/giphy.gif
https://media.giphy.com/media/26BGIqWh2R1fi6JDa/giphy.gif
https://media.giphy.com/media/26BGIqWh2R1fi6JDa/giphy.gif
https://media.giphy.com/media/26BGIqWh2R1fi6JDa/giphy.gif
For those wishing to comment, please use The Baltimore Post Facebook Page. CLICK HERE