Over 7 million views and growing
The stinky lamestream media garbage continues to get piled high and deep
The lamestream media doesn't even try to hide its liberal bias anymore, folks.
The leftist liberal media collusion train keeps rolling down the tracks at a hundred miles per hour, vilifying conservatives left and right.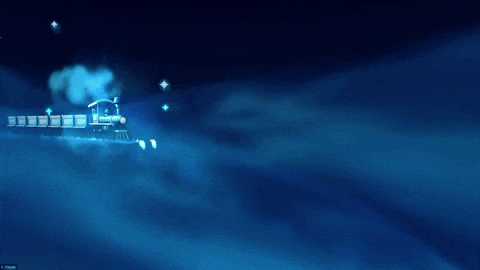 Here was the latest liberal hit piece aimed at a conservative, courtesy of CBS News and 60 Minutes:
This is wild. Watch Ron DeSantis's full answer on Publix, Walgreen's and CVS vaccine distribution and look at the edited cut 60 Minutes used: pic.twitter.com/FqTRgOZS9Z

— Clay Travis (@ClayTravis) April 5, 2021
Unbelievable, eh folks? Can you believe that a major news program on a major network used edited footage to make a popular Republican governor seem like a total piece of crap?
Of course you can, because they do so flagrantly and without fear of reprisal. After all, cancel culture mostly works in one direction.
Meanwhile, over on CNN, the liberal mouth that roared and Towson native Brian Stelter used his platform to gush over Hunter Biden's new book while trashing conservatives who dared to say anything negative about the crack-smoking boy prince.
While most reporters engaged in willful blindness of Biden's contradictions, CNN's Stelter engaged in outright denial in dismissing criticism of Biden as"right-wing" nonsense…https://t.co/FGPXznL3pg What is "breathtaking" is the level of media collusion. https://t.co/R9WRqg5PXa

— Jonathan Turley (@JonathanTurley) April 5, 2021
It's simply disgusting to watch media outlets spew such garbage in an effort to promote and push the liberal agenda.
We wish we could say that right-leaning media outlets were better, but they sadly are not. FAUX FOX News continues to serve its corporate overlords by going further left every day. Meanwhile, the network's few remaining conservative personalities are also making the "House of Mouse" happy by moving their best content to the paid service, Fox Nation.
Tucker Carlson Today's full Piers Morgan interview drops at 4pm ET on @foxnation pic.twitter.com/eohtmBEI4u

— Tucker Carlson (@TuckerCarlson) April 5, 2021
Et tu, Tucker? Et tu?
Sadly, for CBS, the only place one seemingly can turn for actual truth is their sports coverage:
BREAKING: Charles Barkley says racial division is driven by politicians pic.twitter.com/otD5hxt4k9

— Jack Posobiec (@JackPosobiec) April 4, 2021
Bravo, Mr. Barkley. Too bad the leftist cancel culture will probably paint a bullseye on your back.
For those wishing to comment, please use The Baltimore Post Facebook Page. CLICK HERE