What is Johnny O hiding from the public now?
If we were playing Jeopardy, folks, here is how this sequence would go:
TBP: I'll take "What's not there" for $1,000.
Host: The answer is "Transparency."
TBP: What is, "What's missing from 'Commie Johnny' O's administration?"
Host: Correct!
Sadly, this isn't a game show, and we're not getting answers to our questions.
For several weeks, we've heard from readers of The Baltimore Post asking about Johnny O's health. These keen-eyed citizens noticed several changes in our county executive's appearance:
Thinning hair
Gaunt appearance
A prominent blotchy rash on his face
We visited Commie Johnny's Facebook page and, sure enough, we saw the same thing. Our county executive was looking very different.
One could even go so far as to say that Johnny O wasn't looking good.
As per our policy, The Baltimore Post reached out to Johnny O and the Baltimore County Communications team to inquire about the county executive's health. We believe the public has the right to know if our county leader (a term we use loosely) is in good health.
We received our standard answer — no reply.
Come on, folks. It wouldn't have been hard for some communications lackey to send a quick reply:
"The county executive is fine."
"The county executive is dealing with a health issue that isn't serious."
"The county executive is dealing with an issue and asks you to respect his privacy."
Instead, we get the usual.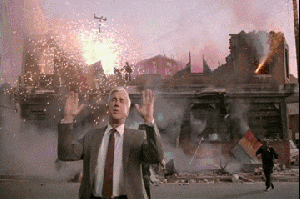 In fact, since we made our inquiry, the photos on Commie Johnny's Facebook page have changed. We now see picture angles that hide most of his face, or wide low-resolution shots that are too pixelated to show any detail of his face.
Once again, the promise of transparency goes completely out the window.
Could Johnny O's health be the reason he decided against running for governor? Will he keep hiding his appearance until after the next election? Are we expected to pretend that we don't see what is as clear as the mysterious bumps on his face?
We deserve answers, folks. Will the county executive or the county communications team step up to the plate? Or will they hide in the shadows?
Time will tell, but we're not going to just drop this issue. We demand—and deserve—the truth.
For those wishing to comment, please use The Baltimore Post Facebook Page. CLICK HERE