Over 7 million views and growing
FOP leadership continues political clash with rank and file officers
It amazes us how out of touch some so-called 'leaders' can be, folks.
Last July, we reported about the clash between the rank and file members of Baltimore County Fraternal Order of Police Lodge #4 and their president. At that time, we heard from quite a few FOP members who had zero confidence in Baltimore County Executive Johnny O and Police Chief Melissa Hyatt.
FOP President Dave Rose quashed the no-confidence vote back then, and now it appears as if he's getting a taste of his own medicine.
According to the latest FOP Lodge #4 newsletter, the rank and file sent another strong message to FOP 'leadership' about showing any type of support, no matter how little, to the man we not-s0-affectionately call 'Commie Johnny.'
So we're not accused of misquoting, here is what happened straight from the newsletter:
As you can see, the membership rejected spending a mere $500 to give financial support to Johnny O, despite the fact that FOP 'leaders' wanted to shell out the cash.
We believe the FOP 'leaders' should take heed and start listening to their members.
In most cases, folks, leaders who do not represent the interests of their constituents do not stay in power very long.
With that said, we wonder just how long Dave Rose will continue to be FOP president. Will we be counting down his remaining time with a calendar, a stopwatch, or an egg timer?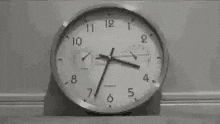 For those wishing to comment, please use The Baltimore Post Facebook Page. CLICK HERE