Two-faced Dutch talks the talk but doesn't walk the walk on immigration
If you want to find out where a politician stands on an issue in the digital age, you look two places—social media and their website.
Sadly, Congressman Dutch Ruppersberger doesn't maintain much of a social media presence these days, so we had to go to his website to find out his 'well publicized' stance on a hot-button issue like immigration.
Specifically, we want to focus on illegal immigration, which is a term that Dutch and his liberal cronies refuse to use. It's also an issue Democrats refuse to combat.
We wondered what Dutch's stance on illegal immigration is, and we were pointed to his website. Check out these amazing whoppers:
"Secure communities require secure borders."
"Those who come to our country illegally should not be eligible for benefits or jobs at the expense of American workers."
"We can do better when it comes to screening travelers entering the U.S."
Give us a break, Dutch!
Does this really seem like the way Dutch and his liberal loonies want things to be? Especially when his website also says that he supports 'popular immigration reform measures' that allows illegals to stay in this country.
Dutch is supporting H.R. 6, the American Dream and Promise Act:
…establishes a path to lawful permanent resident (LPR) status for Dreamers and for certain individuals who either held or were eligible for TPS or DED.  The majority of these individuals have been in the United States for much of their lives, often with work authorization and temporary protections against deportation. Five years after attaining full LPR status, individuals are then eligible to apply for citizenship, a path that is supported by nearly 75 percent of the American public.
So, which is it, Dutch? Do you want to protect American workers' jobs, or do you want to let illegals stay in the country indefinitely while they pursue citizenship?
Also, did Dutch help secure the border when he was blasting former President Trump's border wall?
And did Dutch and the Democrats do their due diligence for all those illegals who were flown into communities in the dead of night?
We think not…
Whether they like it or not, Dutch and his cronies need to realize something: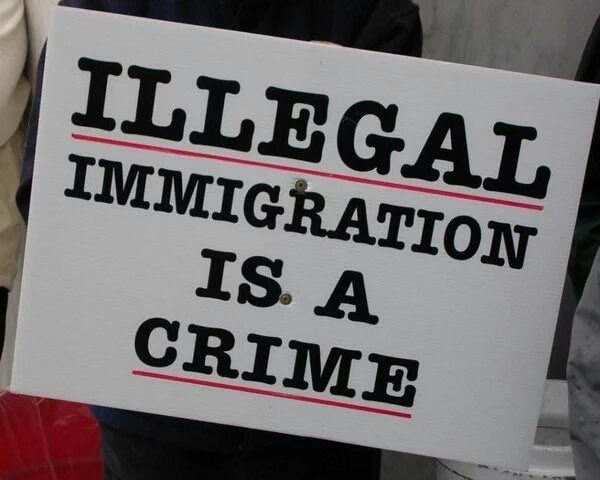 For those wishing to comment, please use The Baltimore Post Facebook Page. CLICK HERE